Ontario Guided Whitetail Deer Hunts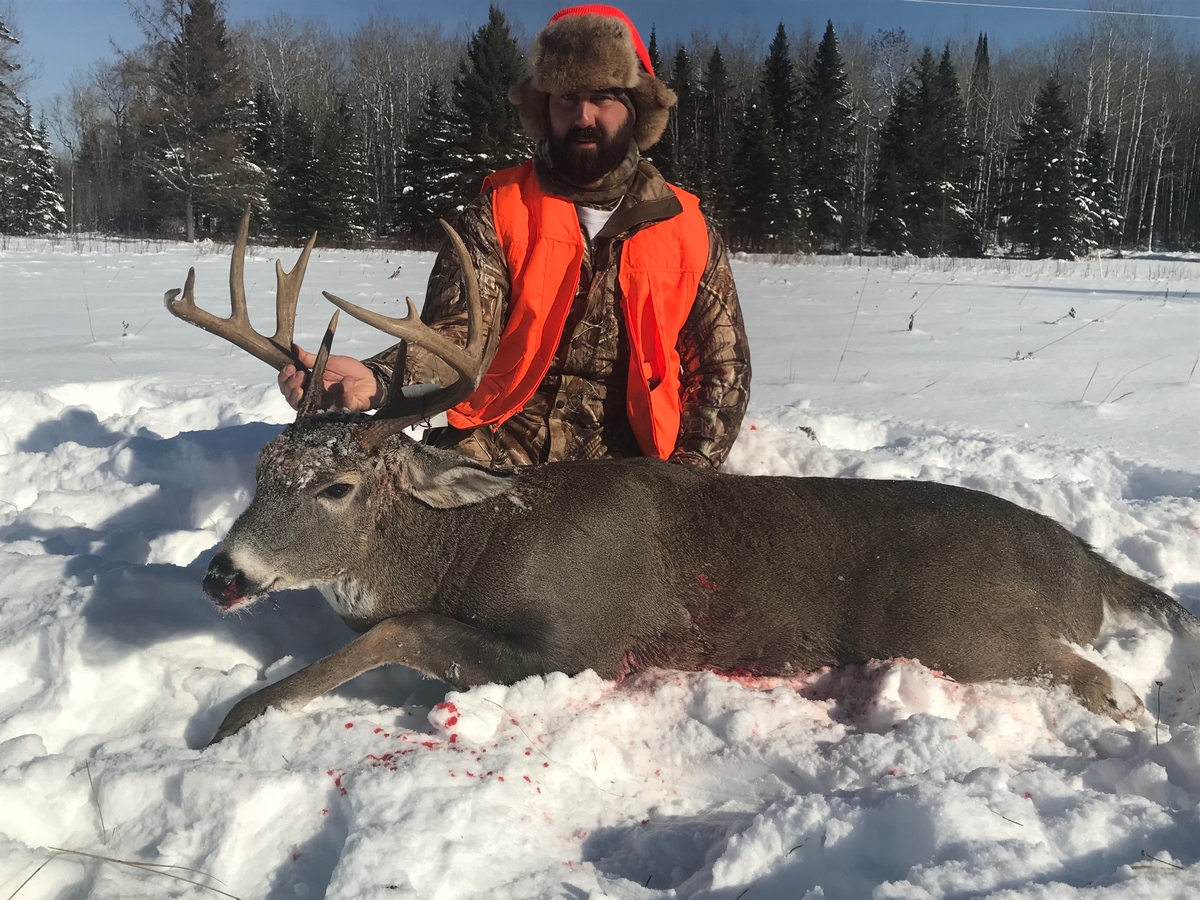 Private Land Deer Hunts
Our Ontario Deer Hunts are some of the finest Northwestern Ontario has to offer in pursuit of your Trophy Whitetail, we have the preferred luxury of hunting both private and government land. The private land hunting happens in the farming district west of Fort Frances, where we have exclusive hunting rights to 2000 plus acres located in 8 different areas, which are all located in the area known as the "whitetail triangle" referred to in hunting magazines. These properties are mostly forest fringed areas adjacent to the farm lands and our guides know where to place hunters for success. Experienced whitetail hunters know this is where the "Big Bucks" hideout watching the heavily populated doe feeding areas. Ground hunting blinds are heated and look over active whitetail areas.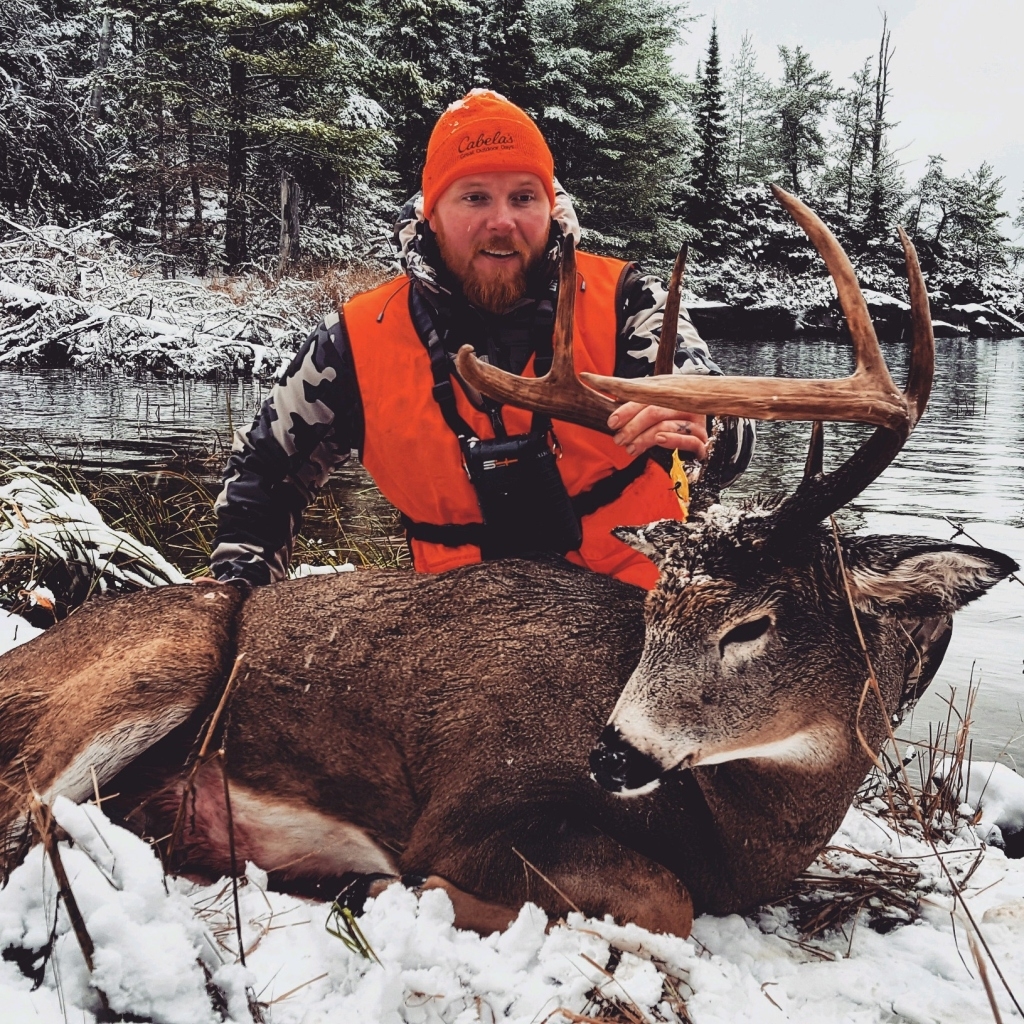 Deer Hunts
Whitetail Lake Hunts Ontario
Our Fully guided Ontario Whitetail Hunting on the east side of Rainy Lake close to the lodge are done on government land accessible only by water. This area has produced some of the finest trophy deer in our area. Although not as heavily populated as the west district, year after year huge bucks are harvested in this area. Whitetail fanatics know that fewer deer can produce bigger deer in general. These hunts consist of sitting in portable tree stands or tents over looking active spots, scrape lines and funnel areas accessed by boat. Hunting with Archery or Rifle with a minimum of 270 caliber and 150 grain expanding bullet.

We are offering these hunts at a great price to show our guests what we have to offer. You won't want to miss out, as spots are limited. So come join us on an exciting Ontario Whitetail Deer Hunt. Your satisfaction is guaranteed.
Canada Whitetail Hunting Packages
At Rainy Lake Outfitters we offer all inclusive whitetail hunting packages with NO HIDDEN FEES.
All Inclusive $3000 USD
Package Includes:
Fully Guided
Accommodations
Meals
Transportation To Blinds
Trophy Skinning & Butchering
Full trip is 5 days/6 nights. Arrive in the afternoon on first day, leave on the morning of last day.