Rates & Dates
"WE chose the rate...YOU choose the date!"
Our Hunt Prices are designed to provide guests a NO HIDDEN COSTS POLICY. We found that potential customers were often inquiring about extra costs like trophy fees, handling, butchering etc. So we decided to make things worry free!! We take care of everything, except your over the counter licenses for the trophy you are hunting. So when comparing our prices to other operations please consider any unknown costs.
Your Satisfaction Is Guaranteed With Rainy Lake Outfitters.
NO HIDDEN COSTS HERE!!
Non refundable deposit of $500 due at time of booking & $500 due May 1 year of scheduled hunt with personal cheque or bank draft. Must be received within 10 days from booking. Remainder due on arrival by cash or bank cheque. No personal cheques excepted for final payment.
Prices do not include taxes.
At Rainy Lake Outfitters we promote safe and ethical hunting, we cherish the animals we hunt and the clients that visit us. A wounded animal unable to be recovered by our guides and thought to be fatal is considered your animal. A decision by our staff based on the conditions will be made to continue your hunt.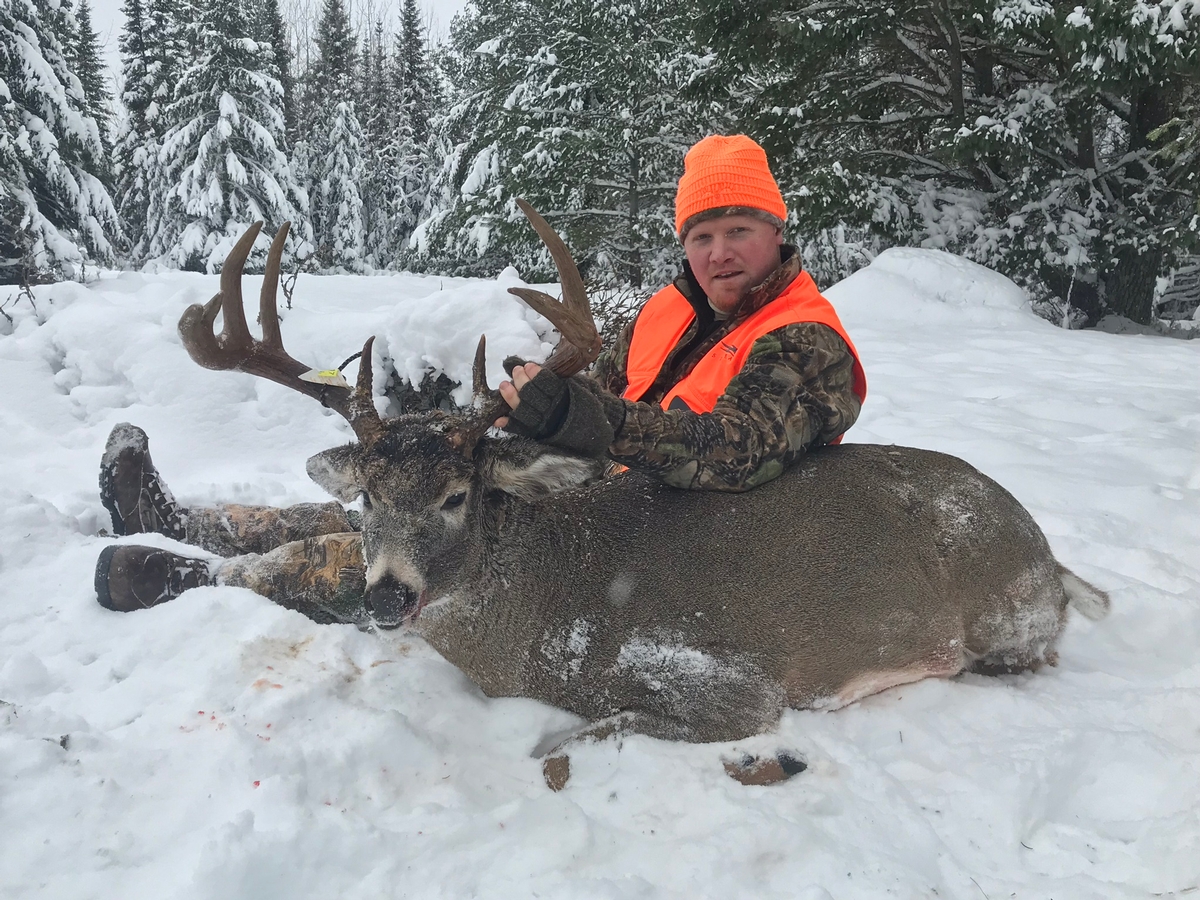 Deer Hunt Rates
2019 season


October 27-Nov 2
Nov 3-9
Nov 10-16


2020 season

October 26-Nov 1
Nov 2-8
Nov 10-16
5 days/6 nights. Arrive Afternoon on first day - Leave Morning on last day
ALL INCLUSIVE NO HIDDEN COSTS! $2800 USD
Fully Guided 2x1
Accommodations
Meals
Transportation To Blinds
Trophy Skinning & Butchering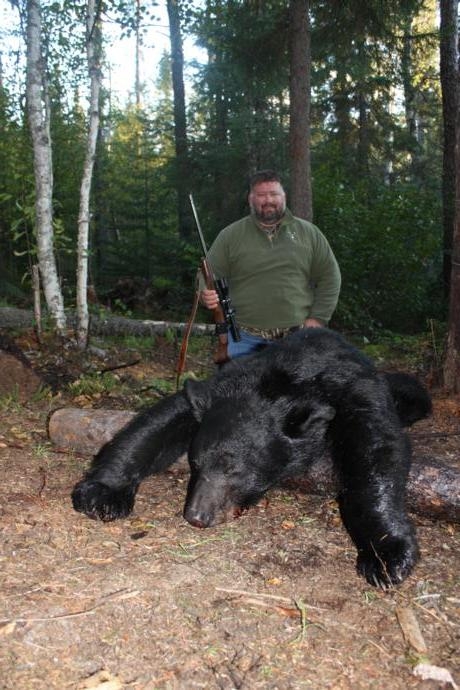 Bear Hunt Rates
2019 season

May 12-18
May 19-25
August 18-25
August 25-31
Sept 1-7
Sept 8-14

2020 season

May 10-16
May 17-23
August 16-22
August 23-29
August 30-Sept 5
Sept 6-12
5 days/6 nights. Arrive Afternoon on first day - Leave Morning on last day
ALL INCLUSIVE NO HIDDEN COSTS! $2400 USD
Fully Guided
Accommodations
Meals
Trophy Skinning & Butchering
Boats & Fishing Equipment
Group Rates Available Inquire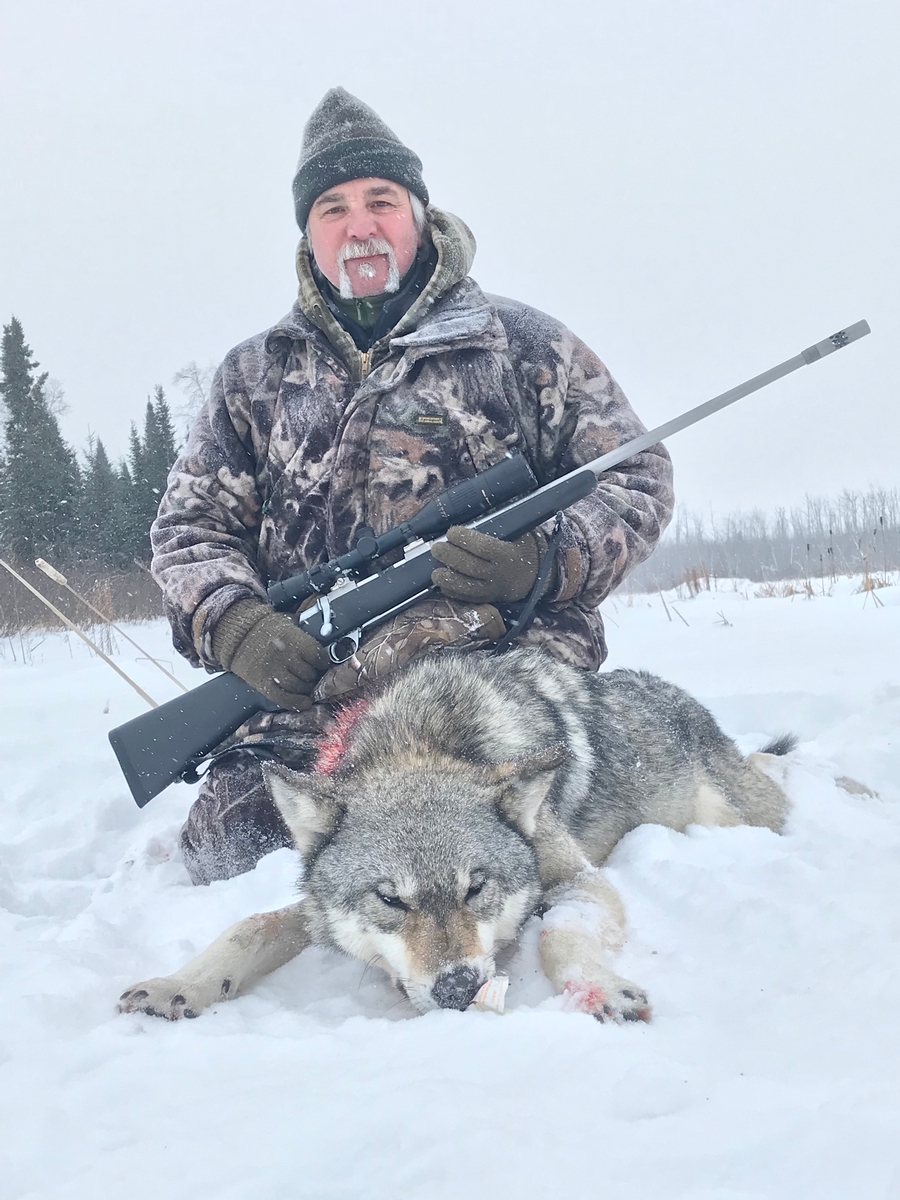 Wolf Hunt Rates
2019/2020 season
Dec 15-20
Dec 26-31
Jan 5-10
Jan 12-17
Jan 19-24
Feb 2-7
Feb 9-14
Feb 16-21
5 Days/5 Nights Arrive Afternoon on first day - Leave Evening on last day
All INCLUSIVE Contact for pricing & availability
Fully Guided
Accommodations
Trophy Export Permits
Meals
Transportation to & from active bait sites
Trophy Handling & Freezing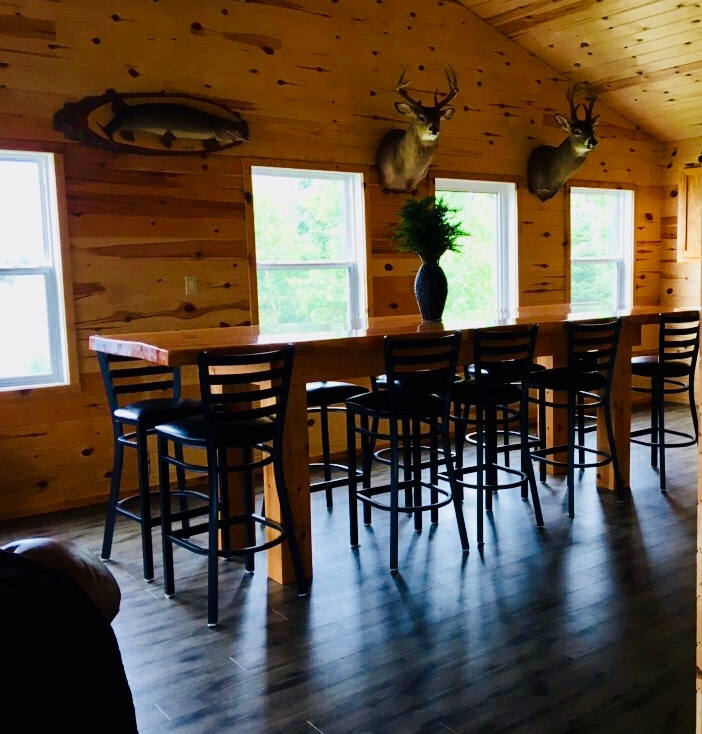 Retreat & Conference Service
Call For Pricing & Package Requirements
WiFi
Catering
Meeting Area
Team Building Area
Boat Tours
Fishing